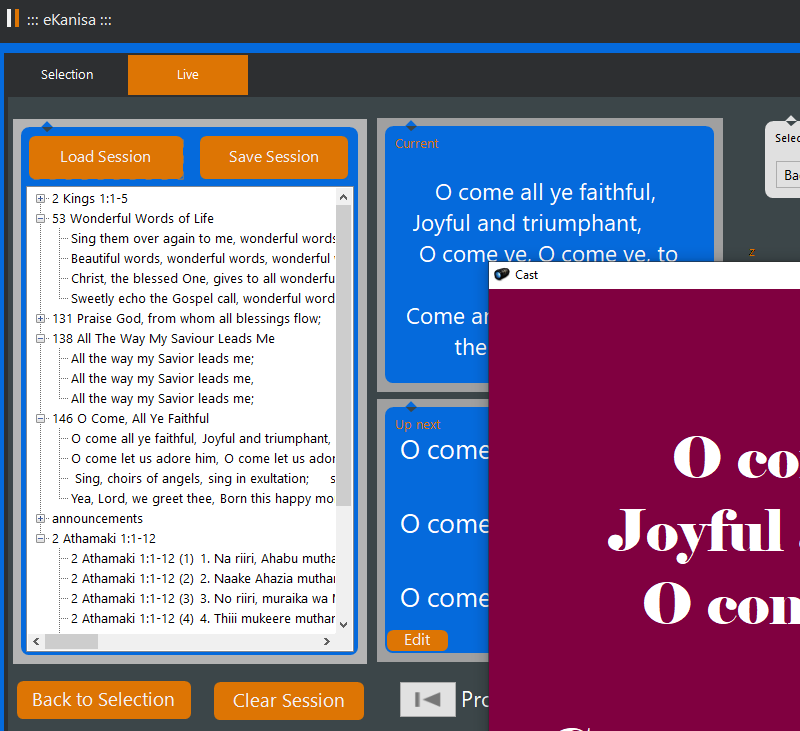 Projector software features:
Easily and efficiently manage your church proceedings using eKanisa Projector. Keep all your church members fully engaged and attendive.
It includes:
Inbuilt English, Swahili and Vernacular bibles
Inbuilt common hymns and books in various languages
Allows for customization to different preferences
Allows for switching from live to Selector
Goes for only Ksh. 5,000 per year.